Note: please scroll down below the Calendar for full meeting details.
November

2017

Mon
Tue
Wed
Thu
Fri
Sat
Sun

13

What makes an iconic photograph?

•
Meetings will normally be held at Friends Meeting House, York St, Bath BA1 1NG (unless otherwise notified)
and will commence @ 7.30pm and finish around 9.30pm. (normally 2nd Monday of each month}
Each meeting will aim to have a variety of activities/topics and include a break and social time.
They will involve members at much as possible.
Meeting reminders will be sent out approx. 10ays before each meeting
Lead co-ordinators have been highlighted where possible
Please note: not all content has been confirmed and may be subject to change.
---
Mon Sept 4th, 2017.
Feedback from exhibition curating team decisions made/criteria etc. – Phil Hendy
---
Mon Oct 9th, 2017.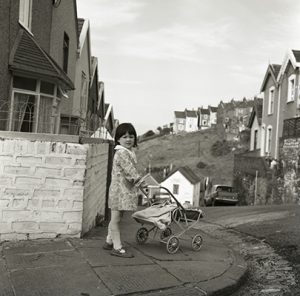 A talk and presentation by locally born Photojournalist Carlo Chinca.
Monday October 9th, 7.30pm
Friends Meeting House, York St, Bath BA1 1NG
Carlo has worked as a Photojournalist all of his life and has worked and lived in a variety of places including London, Spain and New York. He has completed assignments for a number of iconic magazines as well as range of newspapers.
This will a chance to see examples of his commissioned work alongside his more personal documentary images ranging from street scenes to portraits of the famous. Carlo will be in conversation with Jon Leahy and will show examples from his life's work.
Hope you can make it for what promises to be an interesting and illuminating evening.
---
Mon Nov 13th, 2017.

What makes an Iconic Photograph?
A presentation by Mick Yates & Richard Young.
Monday November 13th, 7.30pm, Friends Meeting House, York St, Bath BA1 1NG.
Join us to discuss this fascinating topic. What is iconic? Does our understanding change with context? Does it change with history or hindsight? And does technology affect how we 'see'?
Richard Young will explore what 'iconic' means, and then Mick Yates will share thoughts on a few of the dozens of iconic images that they have collected and studied.
There will be a break out so that participants can offer their views, too. And please bring examples of images that you would like to discuss, and that you think are iconic!
---
Week begin Dec 11th Social event
---
Mon Jan 8th, 2018.
Member led – image workflow, external projects TBC
---
Mon Feb 12th, 2018.
Presentation on Photography genre(s) Carlos Ordonez, Mick Yates
---
Mon Mar 12th, 2018.
Outside Speaker NOT CONFIRMED
---
Mon Apr 9th, 2018.
Talk by practicing photographer TBC
---
Mon May 14th, 2018.
Photojournalism – brief history, issues, photographers Jon Leahy, Carlo Chinca
---
Mon June 11th, 2018.
Member led event TBC
Planning for next year