Note: please scroll down below the Calendar for full meeting details.
March

2019

Mon
Tue
Wed
Thu
Fri
Sat
Sun
Meetings will normally be held at Friends Meeting House, York St, Bath BA1 1NG (unless otherwise notified)
and will commence @ 7.30pm and finish around 9.30pm. (normally 2nd Monday of each month}
Each meeting will aim to have a variety of activities/topics and include a break and social time.
They will involve members at much as possible.
Meeting reminders will be sent out approx. 10ays before each meeting
Lead co-ordinators have been highlighted where possible
Please note: not all content has been confirmed and may be subject to change.
2018-19
---
September 10th 2018 (Monday)
Welcome back, A 10 minute new member introduction showing 3 images of their work, Preparation for  the Sept members exhibition, a Book update, Prints & printing (examples, where, prices), A Discussion on PhotoBath monthly themes and more  like long term projects, like ; The High Street.
---
Oct 8th 2018 (Monday)
A 10 minute new member introduction showing 3 images of their work. Review the last months theme (Pavements) & the created images, then pick a theme for the following month
We will then have a discussion and review of the PhotoBath 2018 exhibition/PhotoBath 2018 Showcase Book. Any other Business.
---
Nov 14th 2018 (Wed – day change this month)
Joby sessions Talk on Photography – Joby has an amazing portfolio of work from Portraits of celebrities to editorial work – www.onetwentypictures.com .
Joby started at a newspaper when he was 18. Shooting film on F90's. He went freelance at 21, shooting interiors on medium format. At 24 I started at Future publishing, became senior location photographer, shooting editorial and commercial portraits, until I left in December last year. He is now a freelance commercial photographer and DOP for video and film.
---
Dec 10th 2018 (Monday)
Abstract photography.  A Presentation By David Lewis Baker and Geoff Wood. A trip through Abstract photography not to be missed.
Geoff Wood
Active member of Bath Photographic Society and interested in using the camera and associated tools to abstract and explore the relationships between sight and memory within the context of two-dimensional art.
https://geoffwood.weebly.com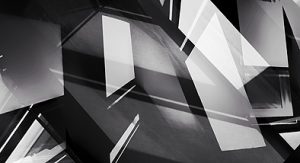 David Lewis Baker
Member of Photo Bath. My abstract photography developed out of my earlier painterly and digital abstract artworks. I believe that abstraction has much to teach us about representational subjects and that abstraction can be far less obscure and 'difficult' than is often claimed.
What matters most to me is that my abstract works reflect the concepts that inspired  them, because as Ansel Adams said: "There is nothing worse than a brilliant image of a fuzzy concept."
---
Jan 14th 2019 (Monday).
A 10 minute new member introduction showing 3 images of their work, Street photography – a few PhotoBath members: Daz Smith, Jon Leahy, Phil Hendy (others?) discuss their work in this genre, street photography in general and more. (any other Photobath members want to participate and show – please let us Know).
---
Feb 11th 2019 (Monday)
A group discussion on documenting change through the art of photography. We will see examples of how photography has been used in this way then break-up to discuss this and maybe how we can use this in the Photo Bath projects we are working on: Avon St Car Park, Witness project (Brexit) and others.
---
Mar 11th 2019 (Monday)
A 10 minute new member introduction showing 3 images of their work, review swapped images. PhotoBath Image swap (discussion/review) we look at how the images were interpreted and discuss.
---
April 8th 2019 (Monday)
Local Photographer – Jason Dorley Brown. Jason will show some of his photography projects and discuss his photography experiences. http://www.jasondorleybrown.com
"As a teenager in 1983 my love of photography took me from my home town of Bath to London to start work as an assistant in a professional B/W darkroom. I worked assisting some wonderful printers including John 'Johno' Driscoll, Tony White and Danny Pope. I progressed to eventually own and manage my own lab, 'BROWNS B/W' in the late 80's through the mid 90's in three locations in Clerkenwell and Hoxton Square.
Over the years my work as a photographic printer brought me into contact with many inspirational photographers including: Norman Parkinson, David Sims, Albert Watson and Rick Guest in London and Peter Lindbergh, Mark Seliger, Patrick Demarchelier and Steven Klein in NYC, where I moved in 1996 before returning to London in 2003.
Although my first love is B/W, my time in NYC was spent working at a colour (C-41) photo lab and this is where my appreciation and love of colour developed."
---
May 13th 2019 (Monday)
A 10 minute new member introduction showing 3 images of their work.
Unfinished Stories from Cambodia
– Mick Yates
Mick Yates will talk about 'Unfinished Stories '. He has lived and photographed all over the world, and now is doing a longterm visual documentary on Cambodia.
Mick and his wife Ingrid have been visiting the country since 1994, and founded a successful, sustainable primary school program in 1999. The project reflects Mick's personal response to the Khmer Rouge Genocide (1975-1979), and its impact on the the people of Cambodia, even today.
The work forms the centrepiece of Mick's MA in Photography at Falmouth University. This includes recording and sharing personal stories of Cambodians' who survived the Genocide. He is also addressing 'dark tourism' and 'aftermath' imagery, in a hopefully not trite, but possibly controversial manner.
https://www.mickyatesphotography.com/
---
June 10th 2019 (Monday)
A 10 minute new member introduction showing 3 image of their work, main topic TBC.