Like many thousands of creative-minded people, I have for the past week been self-absorbed in the world of AI-created art using the Midjourney AI.
Midjourney is a research lab and the name of the lab's artificial intelligence program that creates images from textual descriptions, similar to OpenAI's DALL-E. The tool is currently in open beta. The program was used by the British magazine The Economist to create the front cover for an issue in June 2022. (wikipedia)
Also like many, I got sucked down the rabbit hole of prompts, ever refining dreamscapes like: wormholes over new york city. (see image below).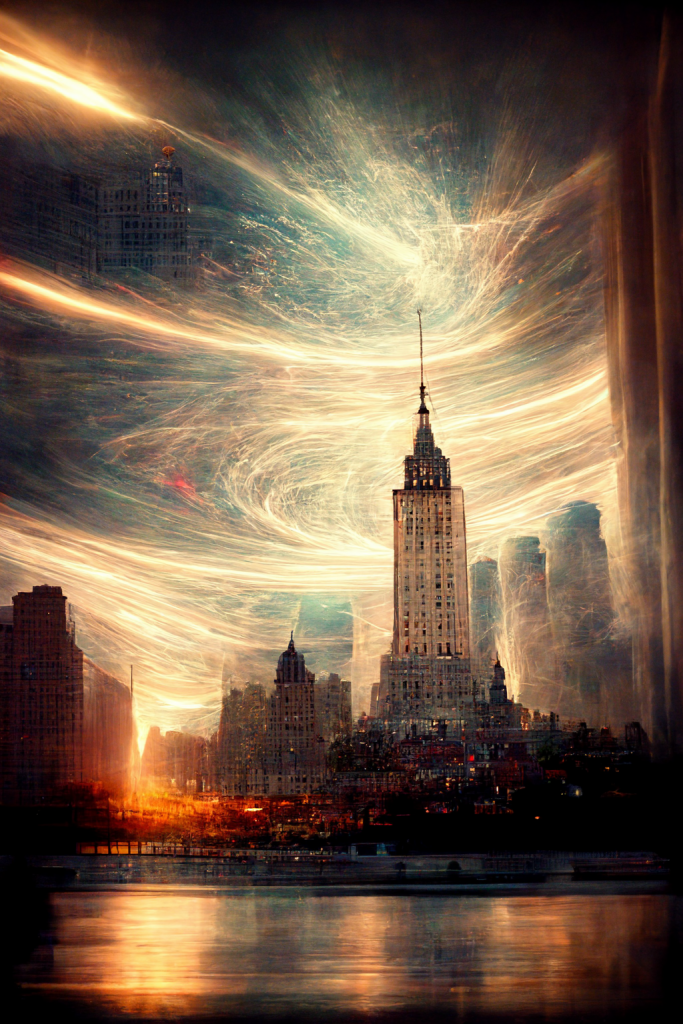 Then it occurred to me – you are a photographer – can an AI also match a master photographers image style – and if so – how close.
Well, in my opinion it turned out to be pretty damn close – here are my initial (very rough) results.
This first trial was in the style of Street Photographer Vivian Maier.
This is what i inputted into the prompt engine:
children playing in the streets of old chicago, hyper-realistic, vivian maier photography style, street photography, black and white.
And this is the first (rough draft) set of images.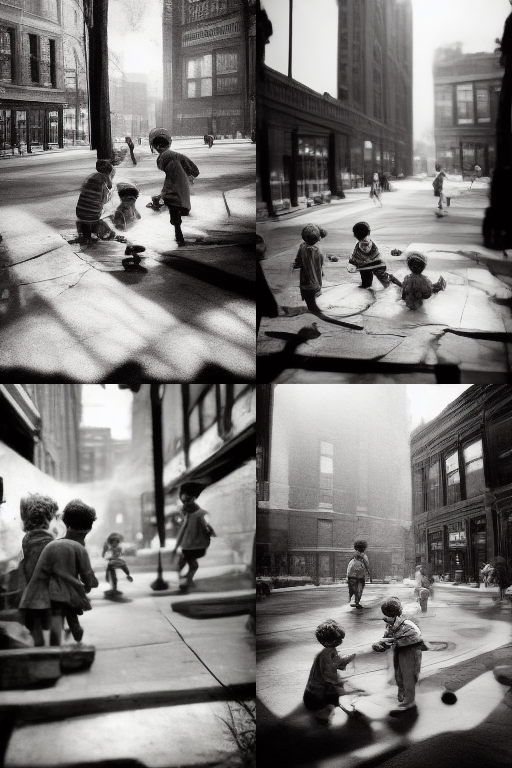 Now, I could see that the AI has some difficulty with human body shapes and accuracy so I though I would trial another theme from Vivian's work – a close-up portrait.
Then i tried this:
portrait of a homeless old man, old chicago, hyper-realistic, vivian maier photography style, street photography, black and white
And got this (draft render):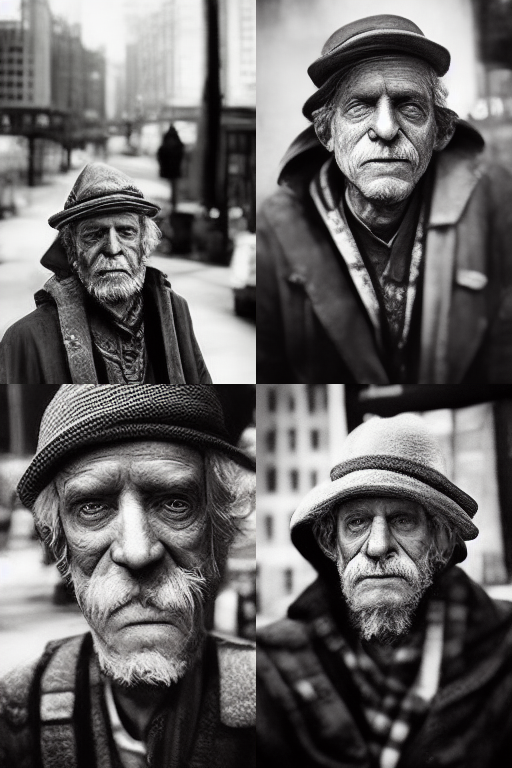 Now this wasn't too bad off the Vivian Maier style so I asked the AI to upscale in more detail image four from the draft set.
it returned with this;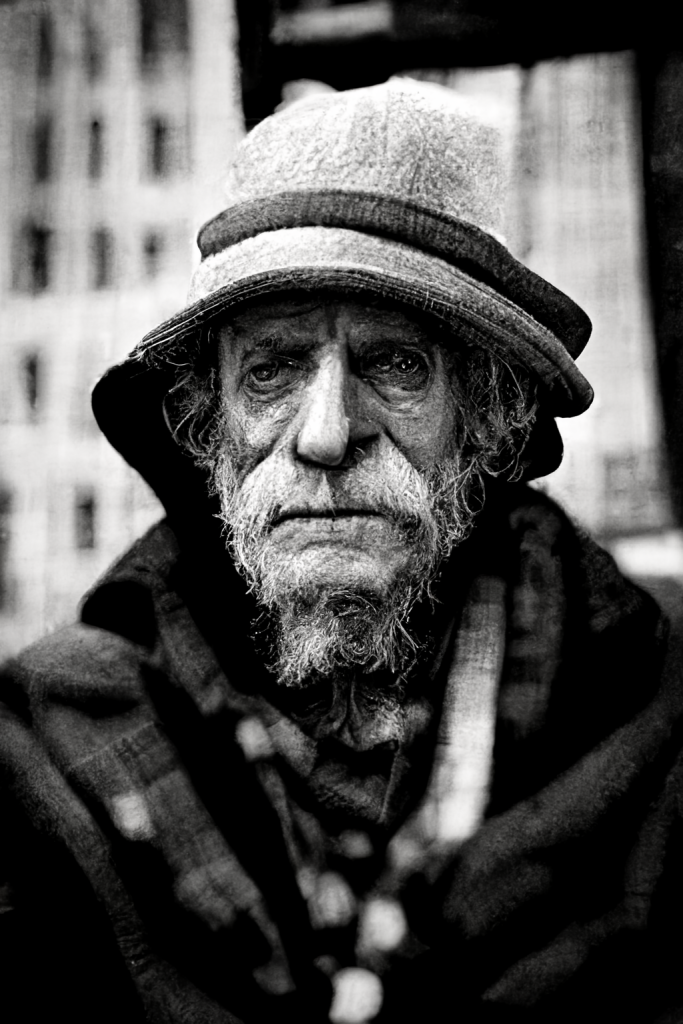 Again, this is not too bad, it's only a first draft and I'm sure with more specific and accurate prompt words the overall style of the final render could be much much better, and more photographic in feel – but for a one-minute project – the result is pretty compelling.
The next photographic style I wanted to try was from another legend – Robert frank. How would the AI cope with this style I wondered.
I inputted:
American scene, hyper-realistic, Robert frank photography style, street photography, black and white
These are these rough drafts: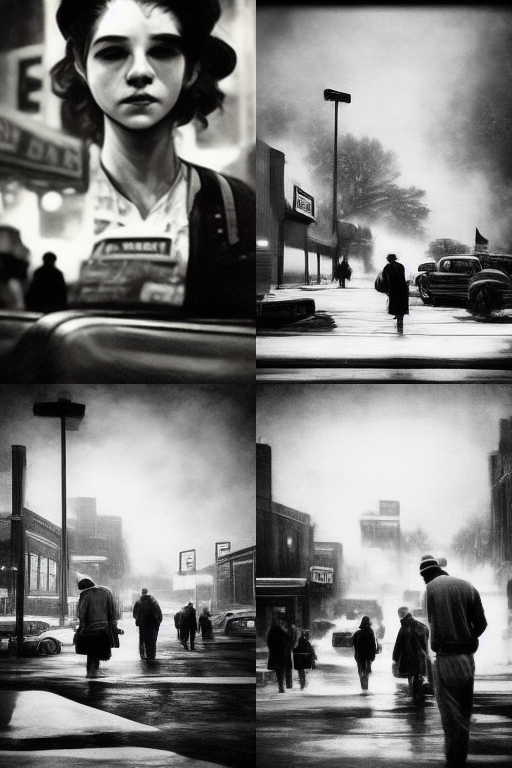 Not too shabby I thought. the AI had definitely captured an element of Roberts Franks style. So, as a final test, I selected a completely different photographic master – Saul Leiter. Let's see if the Midjourney AI knew this style and could handle color in photography – as it happens it did.
This is the AI trying Saul Leiter style:
I inputted the prompts:
American scene, hyper-realistic, saul leiter photography style.
and it returned with this draft set: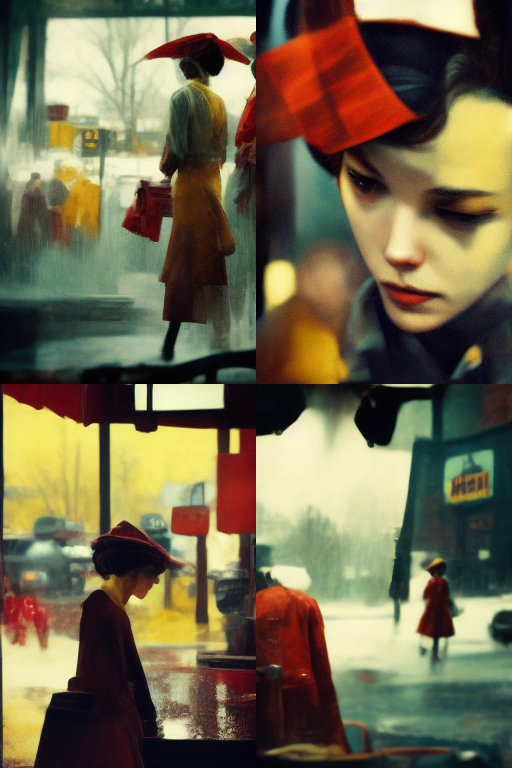 Now, for anyone who knows Leiter – this is clearly in his style. So I upscaled image four in the set just to see a very basic first try at replication.
The AI upscaled this image: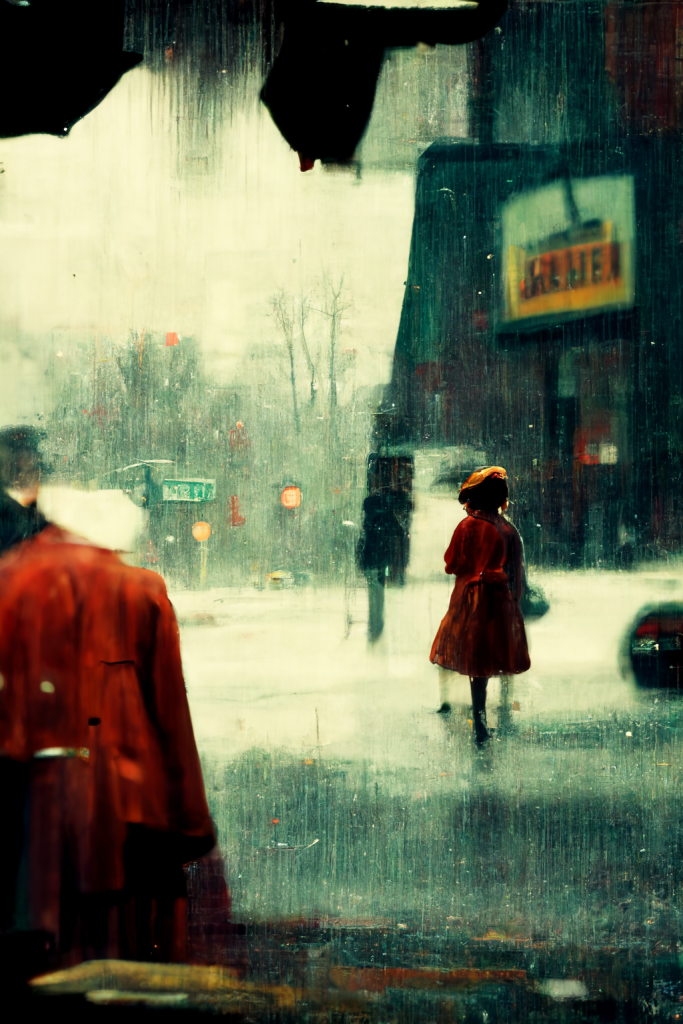 Well what do you think?
I am impressed. I literally spent mere minutes creating these with no real emphasis on really nailing down the prompts to really hone-in on the photographers style, but even so its clear to me that the boundaries between Art, Photography and AI created art are very much blurring at a rapid pace and who knows where this will lead over the coming days, weeks and months.
Is its exciting times or worrying times – I will let you decide that one.